The 13th Edition GPSA Engineering Data Book
Order Now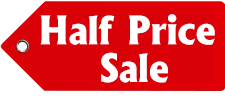 The 13th Edition of the GPSA Engineering Data Book/CD Set is available in two versions: FPS (English Units) and SI (Metric Units). Both versions consist of a compilation of basic design information, together with the latest technical data and approved procedures for use by gas processing personnel to determine operating and design parameters for hydrocarbon processing and related facilities. This information is intended to aid design engineers, who in spite of increasing availability of computer programs and other sophisticated design methods, require a general reference book as a guide to accepted engineering practices for estimating, feasibility studies, preliminary design and for making on-site operating decisions. All twenty-six sections of both versions have been updated. Both versions of the 13th Edition are published in an 850 page, two volumn loose leaf format along with a CD-ROM. The FPS Version uses the traditional units used in the USA – foot, pound, second; while the SI Version uses the recognized International System of Units as set forth in ASTM E-380 "Standard Metric Practices".
This edition provides updates to all 26 sections. The following summarizes the main changes and improvements over the 12th Edition:
Section 3 (Measurement) has new sections for gas and flare measurements
Section 4 (Instrumentation) has new topics dealing with safety instrumented systems and facility network and control systems
Major revisions to Section 5 (Relief Systems), Section 7 (Separation Equipment), Section 13 (Compressors and Expanders), Section 16 (Hydrocarbon Recovery) and Section 21 (Hydrocarbon Treating), Section 23 (Physical Properties) and Section 25 (Phase Equilibria)
Section 8 (Fired Equipment) includes expanded information on low NOx burners and NOx control, plus discussions on thermal efficiency for firetube heaters.
Section 11 (Cooling Towers) adds new topics addressing environmental factors, basin design considerations and saltwater cooling towers
Section 12 (Pumps and Hydraulic Turbines) has a new and simplified pump efficiency chart with the most current data
Section 22 (Sulfur Recovery) incorporates updates to the oligomer equilibrium chart, and has new sulfur thermodynamic data for tables, charts and sample calculation
Section 24 (Thermodynamic Properties) includes new subject matter on acid gas, and rare gas enthalpy and entropy
Plus more new information, specifications and guidelines In other sections
For a downloadable form to complete and mail in, please click here
Order Now
GPSA Engineering Data Book Errata
The GPSA Editorial Review Board (ERB), comprised of both operating and supplier company representatives, is responsible for reviewing, updating and revising the Engineering Data Book/CD Set. On rare occasions, information contained in the book may:
Change before the document is scheduled for revision or reprinting
Require further additions to clarify an item
Need a correction because of an error
On such an occasion, an Errata Sheet is developed and made available.
To obtain the latest Errata, click here