Energizing the Energy Sector through Mental Health & Motivation
June 17, 2021 @ 11:30 am

-

12:30 pm
Energizing the Energy Sector through
Mental Health & Motivation

Iggy Domagalski, President, CEO – Tundra Process Solutions
Mike Moreau, President – Concord Consulting
June 17, 2021
11:30 am – 12:30 pm MDT
Zoom Video Conference
Complimentary Webinar

Iggy Domagalski, Tundra Process Solutions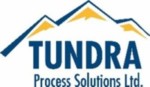 Iggy Domagalski is President & CEO of Tundra Process Solutions, a Western Canadian distributor of diverse industrial process equipment for industries such as oil & gas, mining, forestry, municipalities and many others. Tundra has been recognized as one of Canada's Best Managed Companies since 2014, and was acquired by Wajax Corporation in 2021.
Prior to Tundra, Iggy started his career in Finance at Investors Group and Richardson GMP in Winnipeg, and later became President of Western Industrial, an air compressor manufacturer in Vancouver. Iggy is an avid community fundraiser and has served on the boards of the Learning Disabilities Association, the International Society of Automation, and the Kids Cancer Care Foundation.
He holds a Bachelor of Commerce degree from the Asper School of Business, where there is an award in his name that was created by his fellow students, and has been given away annually since 2004. He has been named one of Canada's Top 40 Under 40, and one of Canada's 50 Most Inspirational Entrepreneurs.
_________________________________________________________________________________

Mike Moreau, Concord Consulting    

Mike is President of Concord Consulting based out of Sherwood Park, Alberta. Leveraging their proprietary personality tool Pro.file, Concord has built a unique level of insight into human personality and performance. This knowledge is relied upon and taught to owners, executives, managers, and HR leaders. They use it to increase their effectiveness when hiring, managing, and promoting their people.
Mike has been invited to speak to a variety of CEO forum groups (EO, TEC and YPO), numerous associations (HR, Engineering, Accounting, Distribution, Medical and High Performance Lifestyle) and academic institutions about the relationship between personality and performance. His work has taken him throughout North America and into Australia.
In addition to the above, Mike has been involved with CAMTA, a non-profit group of medical personnel helping underprivileged people in Ecuador and the University of Alberta Venture Mentoring Service program. He is also actively involved in the community as a hockey coach and enjoys tackling a variety of sports and outdoor adventures with his wife and three boys.
By signing up you will automatically be added to our email list, you may choose to unsubscribe anytime